Sets of tuning forks for Aurists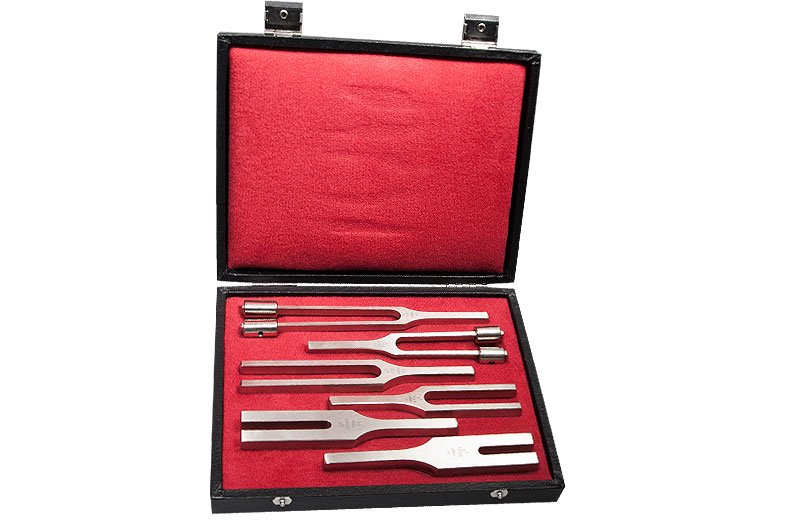 No.: AB-180
in velvet-lined case / imitation leathers referred
Nickel-plated steel, material thickness 8 mm
Augmented set of tuning forks, pattern Hartmann (6-piece)
c 128 Hz / c¹ 256 Hz / c² 512 Hz / c³ 1024 Hz / c⁴ 2048 Hz / c⁵ 4096 Hz
Prices and ordering for this tuning fork set
---
Set of tuning forks pattern Hartmann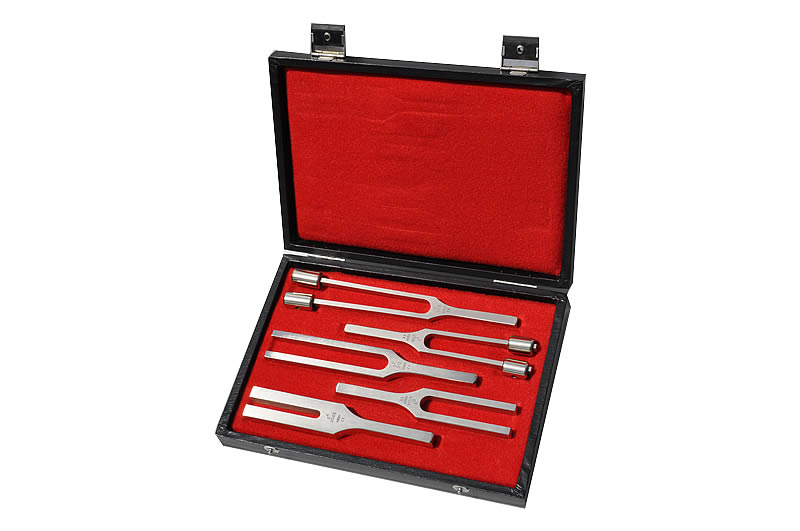 No.: AB-181
in velvet-lined case / imitation leathers referred)
Nickel-plated steel, material thickness 8 mm
Augmented set of tuning forks, pattern Hartmann (5-piece)
c 128 Hz / c¹ 256 Hz / c² 512 Hz / c³ 1024 Hz / c⁴ 2048 Hz
Prices and ordering for this tuning fork set
---
Set of Tuning Forks for Aurists, pattern Hartmann- Ostmann
No.: AB-182
in velvet-lined case / imitation leathers referred
Nickel-plated steel, material thickness 8 mm
Large set, pattern Hartmann-Ostmann (8-piece):
C₁ 32 Hz / C 64 Hz / c 128 Hz / c¹ 256 Hz / c² 512 Hz / c³ 1024 Hz / c⁴ 2048 Hz / c⁵ 4096 Hz
Prices and ordering for this tuning fork set
---
Set of Aluminum tuning forks - 5-piece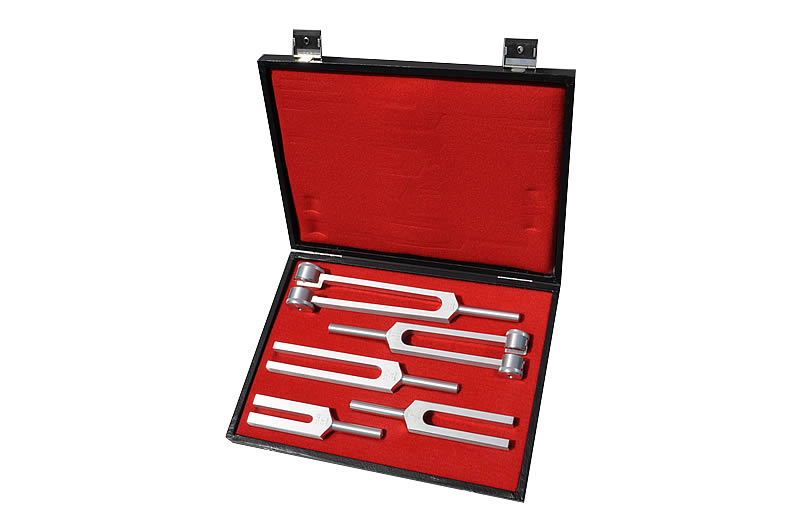 No.: AB-281
Set of 5 alluminium-alloy tuning forks, in a case
Material: Aluminum
Set pattern Hartmann,
c 128 Hz / c¹ 256 Hz / c² 512 Hz / c³ 1024 Hz / c⁴ 2048 Hz
Prices and ordering for this tuning fork set
---
Neurological combination tuning fork "NEUROTONE-5" with case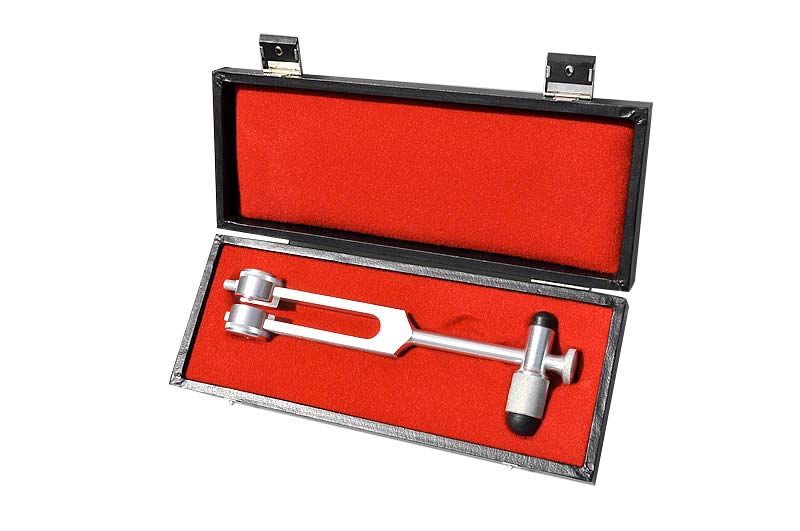 No.: AB-290
in velvet-lined case / imitation leathers referred
Material: Aluminium
The tuning fork for audio testing and vibration sensation (air and bone conduction).
The percussion hammer for testing sinew reflexes.
The pin wheel (Wartenberg) for testing pain sensibility.
The needle for testing different reflexes of the skin.
The brush for different tests of the skin and surface sensibility.

To avoid damage of the different instuments, are all of this prodected placed. The instruments no. 3 to 5 you can have in position only thru a short twist-off. The brush is additional prodected with a tube. Please push this tube back and the brush is in position for the test.
Prices and ordering for this tuning fork set