Tuning fork a¹ = 440 Hz with resonance case and striking hammer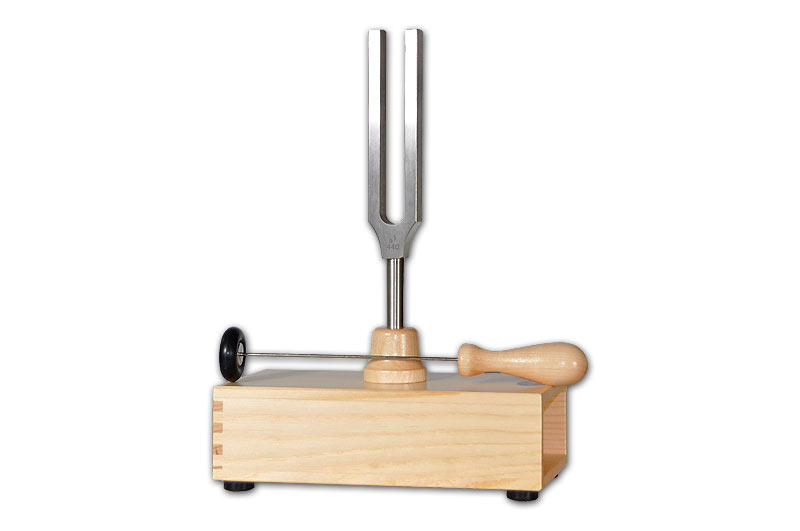 Tuning fork a¹ = 440 Hz with resonance case and striking hammer, extra long sound for varios investigations.
Fully packed in polystyrene
Material thickness 14 mm
---
Pair of tuning forks a1 = 440 Hz, with resonance cases
Pair of tuning forks a1 = 440 Hz, with resonance cases, sliding weights, and striking hammer.
For resonance, dissonance, beat and other investigations (in polystyrene full packaging).
Material thickness 14 mm
---
Tuning fork set "chord"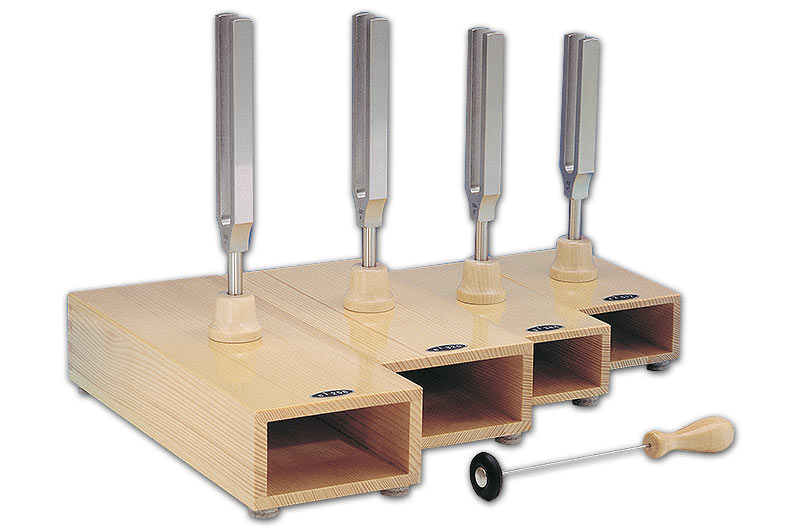 Set of tuning forks "cord" consisting the following frequencies c¹ 256 Hz / e¹ 320 Hz / g¹ 384 Hz und c² 512 Hz with resonance boxes and hammer. Can be used for varios experiments.
Material thickness 14 mm